I'm Bob "Dr. Mac" LeVitus
I'm best known as an author (iPhone For Dummies, macOS Catalina For Dummies, etc.) and the creator of Working Smarter for Mac Users.
But in my copious spare time, I like to make things from wood.
My wife says it's time to either offer things for sale or curb my enthusiasm and lumber/tool habit.
So please take a look and maybe even buy something. Everything is unconditionally guaranteed and the price you see is the price you pay—shipping and handling are included* as well as instructions for short and long-term care of your wooden work of art.
*Shipping is free to continental U.S. only; please inquire about reasonable shipping costs to Alaska, Hawaii, and other countries.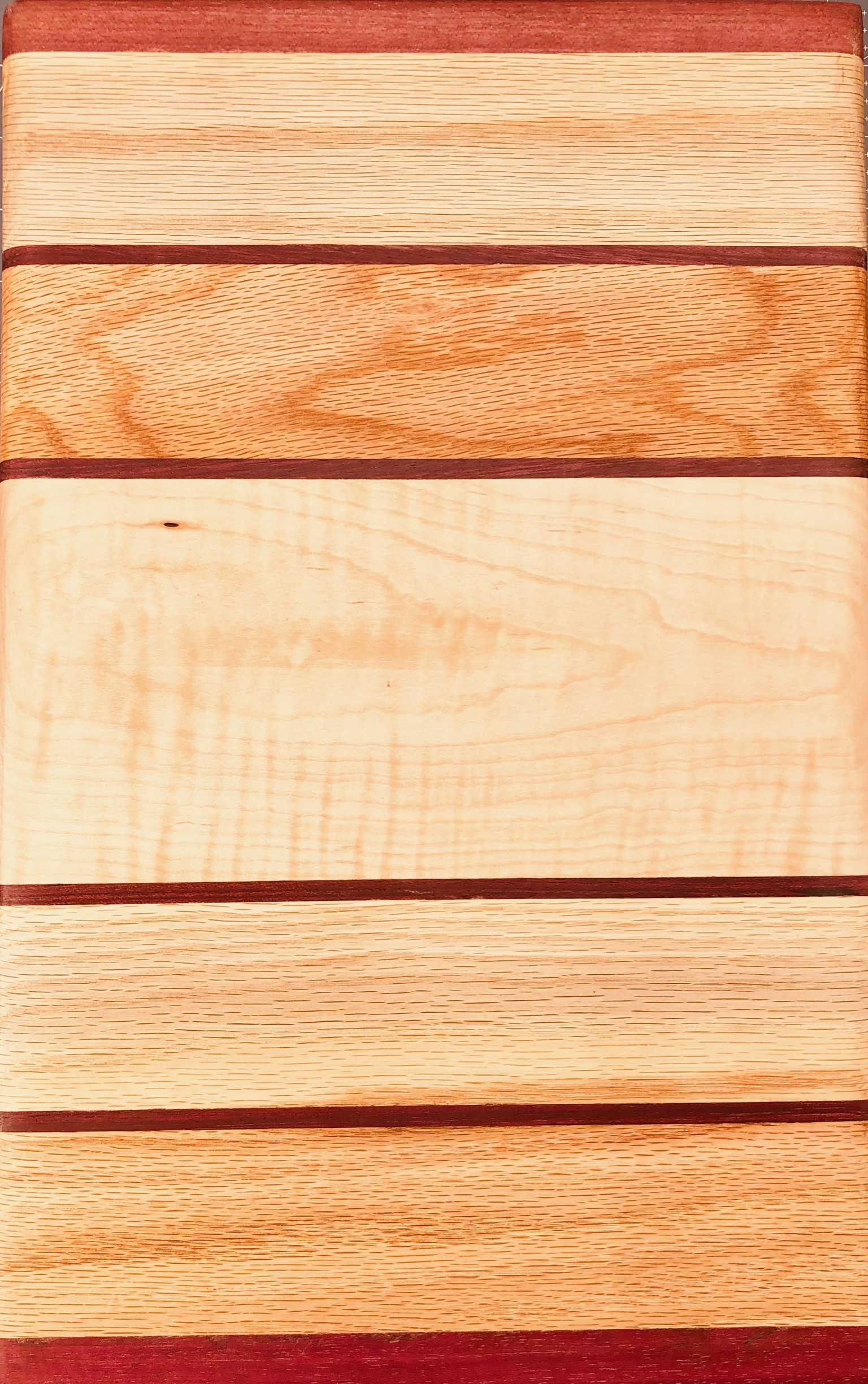 Oak, maple, and
purpleheart cutting board—
$75
Maple, walnut, and
purpleheart cutting board—
$75
Beautiful hardwood
cutting board—
$90